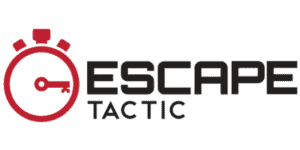 Summary
---
Escape Tactic isn't open yet, but they've shown up in the Charlotte escape room scene for a while.  If you read through their website, it appears they've been working on it for a while but run into some zoning issues with the city.
It says Escape Tactic is coming to Charlotte's South End neighborhood, but there's no indication of where.  A blog post says they'll be opening later in 2017.
The website looks great, but I guess we'll have to wait and see if that translates to actual top-notch escape rooms.
Our Experience
---
We obviously haven't played since they're not open yet, but they've already posted descriptions of 5 games and hinted at plans for more.  5 escape rooms in one place is a lot so it would stand to reason this will be a pretty big place if/when it opens.  Some of the descriptions are particularly intriguing and difference than the standard escape room themes.
Best Time to Go
---
TBD
 What Others Say
---
Nothing yet.
Location
---
No specific address given yet, but it says it will be in South End
escape tactic's Escape Rooms
---
King Tut's Curse
Flight 282
SEAL Team
Mine Trap
Amazon Survival
Price
---
$25 per player
Website
---
yst_is_cornerstone:

, , , , ,

cwp_meta_box_check:

No