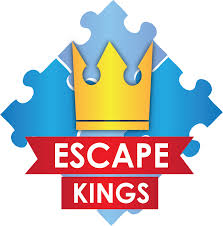 Summary
---
Escape Kings is designed to be more family-friendly than most of the other rooms in Charlotte.  They're located near Carowinds just off I-77.  That makes it a little bit of a drive for most Charlotteans, but they certainly serve their target market.   It's clear from the moment you walk in that they're big Halo 5 fans with gaming consoles for up to 16 players. Their escape games also show they're big gaming fans. They'll allow kids as young as 10 to play and even younger with special permission.
The staff one of the friendliest around.  You'll find great people and an owner who really cares about the business.  These aren't top-of-the-line rooms, but they're they're fun escape rooms worth checking out.
Our Experience
---
We played Outbreak when we were there.  Like others have shared online, we really enjoyed the staff and the overall experience.  The room had some good puzzles and challenges that surprised us.  It's a pretty standard escape room that doesn't offer the over-the-top set design of a Codescape, for example.  But it was fun and friendly.
Best Time to Go
---
There's generally a lot of openings and flexibility during the week.   Saturdays can fill up.  With just 3 rooms they can fill fast so certainly check out their website and book early.
 What Others Say
---
Escape Kings gets rave reviews on Google and Facebook, primarily for their friendly staff and overall great customer experience.  The store is clean, tastefully decorated, and ready to serve.  Players enjoy their games and out of town guests have commented on the advantages of having it close to Carowinds.
Location
---
11333 Granite St, Suite B, Charlotte, NC 28273 (inear Carowinds)
escape kings' Escape Rooms
---
Aztec Ruins
Outbreak
King's Quest
Price
---
$26 per player
Website
---
yst_is_cornerstone:

, , ,

cwp_meta_box_check:

No