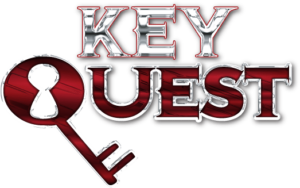 Summary
---
Key Quest is inside Laser Quest.  They're designed for birthday parties more than anything.  That's not a bad thing, but escape rooms aren't their core business.  And it shows.  The games leave a fair amount to be desired for veteran escape room players.
If you want a cheap escape room experience or are already going to be at Laser Quest, then give it a shot.  Otherwise, we didn't enjoy these rooms enough to recommend Key Quest for real escape room fans.
Our Experience
---
We played Vacation Vandals and The Cellar early on.  We're not fans.  Key Quest isn't an escape room business.  It's Laser Quest trying to add another revenue stream, and it shows.  They're traditional linear games with a few interesting clues, but they generally lack the creativity I expect from a well run escape room.
There are plenty of other options in Charlotte.  Spent your time and money there.
Best Time to Go
---
It all centers around birthday parties.  They're open 5-9pm Tues – Thurs, 5 – 11pm on Fri, 6 – 11pm on Sat, and 1 – 7pm on Sunday.  As always, book online first, but there's not a ton of demand for their escape rooms outside of what appear to be birthday parties.
 What Others Say
---
Not much.  This isn't their core business, and there's not a ton written about there escape rooms online.
Location
---
10403  Park Road, Unit J, Charlotte, NC 28210  (near Pineville, inside Laser Quest)
Key quest's Escape Rooms
---
Vacation Vandals
The Cellar
Detention
Price
---
$15 per player
Website
---
yst_is_cornerstone:

, ,

cwp_meta_box_check:

No